Teen girls busted clowning around.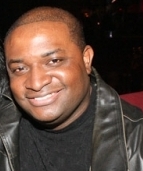 Mass Appeal Wire Reports
ROSEVILLE — Two teenage girls were clowning around [pun intended] Thursday night in Roseville, Michigan and now they're going to jail. According to Roseville Police Chief James Berlin, the two women — both age 18 — took the crazed clown phenomenon too damn far when they jumped out of a car [dressed as clowns] and started chasing two 14-year-old teenage girls. After the chase concluded, the hysteric teens ran to a nearby police station to file a complaint. Moments later, police officers went on a search for the suspects.
Police: 'Morons' in clown costumes arrested for trying to scare teens in Michigan https://t.co/PyvALcchua

— Phoenix CP (@PhoenixCP) October 7, 2016
Law enforcement officials eventually found "two idiots dressed as clowns." Berlin even referred to the suspects as "morons" in a press release. Both women were arrested and taken into police custody. During interrogation, the suspects claimed they thought it was funny and didn't mean any harm.
The judge still labeled their actions "outrageous."
Both were charged with Disorderly Conduct [Misdemeanor].
They face up to 90 days in jail and a $500 fine.