Drake and Rihanna enjoy 'open thing.'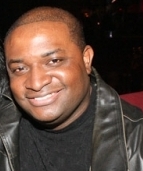 Mass Appeal Wire Reports
LOS ANGELES — Drake and Rihanna are still an item. Well, sort of. An inside source told People Magazine the musical couple are still in a relationship "but it's an open thing." Meaning? They can still hang out but they're allowed to date other people. Funny how times change. If you recall, just two months ago, Drake proclaimed his love for the Barbados-native in front of millions of viewers during the 2016 MTV Video Music Awards. Now he's been given the green light to bang other chicks. Go figure.
Drake and Rihanna have not split as source says their relationship is 'open' https://t.co/HaTmSNstTP pic.twitter.com/GWr6FraMZL

— People Magazine (@people) October 11, 2016
"She's someone I've been in love with since I was 22 years old," Drake said, before sealing the message with a kiss. "She's one of my best friends in the world. She's a living breathing legend in our industry." Drizzy and RiRi made their union official in July. But word on the street claims they've been "secretly dating for months" prior to that.
Rihanna, 28, shared an interesting post via Instagram on Sunday, summarizing her many relationship experiences. "None of my exes are married or in happy relationships so it's safe to say that I wasn't da problem lol," the pop star wrote with a trophy emoji attached.
Rihanna didn't mention any names.
But she didn't have to.
Past lovers include singer Chris Brown and Atlanta Braves slugger Matt Kemp.
Will Drizzy and RiRi make their open thing "work, work, work, work, work, work?" 
Share your thoughts below.