Lip Sync Battle gettin' popular.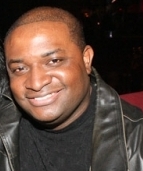 Mass Appeal Wire Reports
NEW YORK — The third season of Spike TV's multiplatform megastar, "Lip Sync Battle," has returned with 20 hilarious half-hour episodes. The A-list celebrity talent competition is hosted by LL Cool, model Chrissy Teigen provides color commentary, and talk show host Jimmy Fallon is the executive producer. The show has brought together some of the brightest stars in entertainment in a lengthy list that includes Dwayne "The Rock" Johnson, Justin Bieber and Terrence Howard.
Stars recreate "Beat It" by Michael Jackson in the new Season Three Trailer of Lip Sync Battle!: pic.twitter.com/wIoC126O8H

— Michael Jackson ♕ (@MJJLegion) October 4, 2016
Anne Hathaway, Queen Latifah, Marlon Wayans, Jennifer Lopez and Emily Blunt have also performed with special appearances being made by Beyoncé and Paula Abdul. "Lip Sync Battle" is the easily the most-watched original series in Spike's history, averaging more than 4 million viewers.
"Lip Sync Battle is a multiplatform pop-culture phenomenon that has played an integral role in delivering a new and broader audience to Spike," said Kevin Kay, Spike President.
"Lip Sync Battle" airs Wednesday nights on Spike.
Share your thoughts below.