Netflix stars diss Trump in a photo.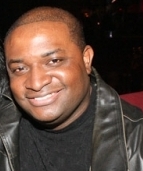 Mass Appeal Wire Reports
LOS ANGELES — As crippling allegations of sexual assault continue to mount against him, Donald Trump is catching hell Bill Cosby-style from women everywhere — including the gay ones. Just weeks from Election Day on Nov 8th, crew members of the popular Netflix prison series "Orange Is The New Black" demonstrated their disgust for the GOP nominee by donning orange and black T-shirts with the phrase "VAGINAS AGAINST TRUMP" in capital letters. So it's probably safe to assume Trump won't be getting their votes.
CAST & CREW OF OITNB SAYS FUCK YOU TRUMP pic.twitter.com/G8wsTXap8j

— Lea DeLaria (@realleadelaria) October 14, 2016
Lea DeLaria, who stars as Big Boo on the show, posted the pic on Instagram with the profanity-laced caption: "CAST & CREW OF OITNB SAYS FUCK YOU TRUMP." Joining her in the photo are co-stars Taryn Manning (Tiffany "Pennsatucky" Doggett), Emma Myles (Leanne Taylor), Beth Dover (Linda Ferguson) and Julie Lake (Angie Rice). 'Orange Is The New Black' isn't the only show to publicly diss Trump.
Empire cast members recently released a campaign video in support of Hillary Clinton.
Would Trump be better served to quit the election?
Does Clinton belong in the White House?
Share your thoughts below.