New Rocky Horror taking big gamble.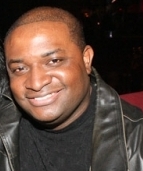 Mass Appeal Wire Reports
LOS ANGELES — "Let's do the time warp again!" The original "Rocky Horror Picture Show" is a cult classic that many of us have watched a gazillion times. So we gotta give props to Fox television officials for having the cojones to concoct a remake after 40 years. However… if the reboot fails, we'll never forgive the network. So it's imperative Fox doesn't eff this thing up. For those unfamiliar with the 1975 musical, here's the synopsis: A virginal couple — Brad and Janet — stumble upon an eerie mansion after their car breaks down.
— Laverne Cox (@Lavernecox) July 24, 2016
In a desperate attempt to seek help,  Brad and Janet encounter mad scientist Dr. Frank-N-Furter, her clan of Transsexual aliens and her freaky Rocky Horror creation. In my humble opinion, network officials are taking a huge risk with the selection of Laverne Cox as the new Dr. Frank-N-Furter.
Don't get it twisted. Laverne is one helluva actress and it wouldn't surprise any of us to see her excel in the role. But she's also transgender and the original character [portrayed by Tim Curry] is a transvestite.
Big difference.
That said, the remake still boasts a star-studded cast — headlined by the aforementioned Cox, American Idol alum Adam Lambert, singer Christina Milian and Tony Award winner Ben Vereen.
Rocky premieres with a 2-hour special on Oct. 20th.
Share your thoughts below.