Witness said Rose didn't commit rape.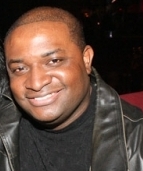 Mass Appeal Wire Reports
LOS ANGELES — NBA baller Derrick Rose didn't rape anybody, this according to the ex-friend of his accuser who claims the alleged victim is nothing more than a "pathological liar" looking to get paid. On Friday, Gabriela Chavez testified that the 30-year-old complainant told her she was never gang raped by Rose and his friends in her Los Angeles apartment in 2013. Instead, Chavez stated the alleged victim was merely ticked off because Rose didn't contact her after sex. The woman filed a $21.5 million lawsuit claiming the New York Knicks star and two of his accomplices raped her while she was under the influence.
Detective who investigated rape claims against Derrick Rose is found shot dead https://t.co/dAkjxfKFDk

— Daily Mail US (@DailyMail) October 12, 2016
"I ended up asking her, are you saying you were raped?" Chavez recalled to the court. "She said, 'No, but I did have sex with all of them.'" Chavez testified that the woman "lies about everything that comes out of her mouth." She also told the court the woman was livid over Rose's nonchalant reaction to banging his friends.
"She specifically said, 'Oh he didn't even care that I slept with them,'" Chavez said.
Nadine Hernandez, the female LAPD detective working the case, was shot dead on Tuesday.
Do you suspect foul play?
Share your thoughts below.