Michel'le airs Dre's nasty, dirty laundry.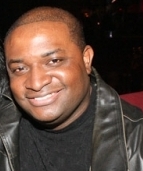 Mass Appeal Wire Reports
LOS ANGELES — In last year's N.W.A. biopic "Straight Outta Compton," Dr. Dre and company were portrayed as being a bunch of gun-toting, civil rights activists with enormous chips on their shoulders. The group's image, however, took a negative hit this weekend on Lifetime's "Surviving Compton" — the poignant story of R&B singer Michel'le, the mother of Dre's child and lynchpin member of Ruthless Records. The melodrama shows an inebriated Dre doing his best Ike Turner impersonation by beating the hell out of Michel'le on multiple occasions. Dre even pulls a gun and shoots at her.
'Surviving Compton' still has the Internet talkinghttps://t.co/asNPqEZMLd

— XXL Magazine (@XXL) October 17, 2016
Despite disseminating misogynistic lyrics in his earlier albums, Dre denies any of that happened and he even threatened to file a defamation lawsuit against Sony Pictures for broadcasting the film on Lifetime. But, after getting left out of "Straight Outta Compton," Michel'le felt compelled to tell her side.
'Surviving Compton' attracted 2.3 million viewers on its launch date.
Fans are now threatening to boycott Dre.
Is Michel'le telling the truth?
Share your thoughts below.