Simmons closes exercise studio.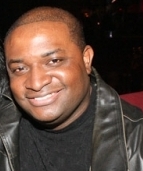 Mass Appeal Wire Reports
LOS ANGELES — "I'm a pony. I'm a pony." In an archaic move, Richard Simmons' renowned exercise studio called "Slimmons" has closed its doors for good and nobody understands why. Bewildered patrons received closure notices from the iconic facility which is scheduled to go out of business just before Thanksgiving on November 19th. Simmons, 68, is reportedly sick and tired of the Hollywood spotlight and he has somehow managed to stay out of public view for more than 2 years.
Richard Simmons' Studio Is Closing Its Doors! pic.twitter.com/3Zz56vGMgq

— TMZ (@TMZ) October 22, 2016
Word on the street claims he's dealing with an array of personal issues, including mental health. Simmons, if you recall, was hospitalized in June after his housekeeper dialed 911 to report his anomalous behavior. Simmons told authorities he was merely suffering from dehydration.
LAPD officials were also called to his residence in January 2015 to do a welfare check.
But nothing unusual was found.
Simmons was deemed okay.
Do you think he's cuckoo for Cocoa Puffs?
Share your thoughts below.