Woman claims MJ raped her in 1986.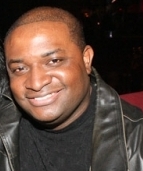 Mass Appeal Wire Reports
LOS ANGELES — First, it was Bill Cosby. Then Donald Trump. Now the King of Pop. After 30 years, an alleged female victim is seeking litigation — accusing late moonwalking legend Michael Jackson of paying her $900,000 in "hush money" so that she'll refrain from disclosing shocking allegations of sexual indecency when she was 12-years-old. The woman, who filed the lawsuit as Jane Doe, said Michael fondled her private area and gave her multiple tongue kisses when she and her mother visited his Hayvenhurst residence in 1986. She said there was vaginal penetration too.
Michael Jackson Lawsuit — New Alleged Child Sex Abuse Victim … I Have Proof He Paid Me Hush Money (PHOTO GALLERY) https://t.co/ANUK9AjggH

— TMZ (@TMZ) October 25, 2016
The woman claims Michael took advantage of her throughout puberty and he's been paying her six figures to keep quiet since she turned 16. Michael Jackson's estate attorney released this statement: "This is yet another attempt to hit the lottery by suing the Estate of Michael Jackson more than seven years after Michael's death and close to 30 years after these incidents supposedly occurred."
"We believe this claim was created from whole cloth and is without any merit. It's also no coincidence that this woman is represented by the same attorneys involved in two other frivolous claims against the Estate."
The woman is suing for emotional distress and negligence.
Can she be trusted?
If so, why did it take her so long to step forward?
Share your thoughts below.