Gayle King laments late night snacks.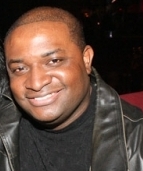 Mass Appeal Wire Reports
NEW YORK — Like so many of us, Gayle King has a weight problem. She can't wait to eat. Gayle, co-anchor of 'CBS This Morning,' has been busy documenting her fluctuating weight since joining Weight Watchers last September. The results have been mixed. If you recall, back in June, Gayle said she dropped almost 28 lbs. [thanks to Weight Watchers] going from 184.5 lbs. to 156.8 lbs. However, three weeks ago, she somehow managed to eat her way back up to 163.6 lbs. Gayle, 61, was disappointed, but not discouraged.
'Almost there!': Gayle King, 61, boasts of her #weightloss #diet #health #wellness #fitness https://t.co/V6V8mDXBeV pic.twitter.com/7EK6BwNbBm

— The Fitness Plan (@StepFitnessPlan) June 12, 2016
"Oh s— epic fail!" Gayle shared on Instagram. "Did red nail polish add an extra 4.4 lbs or [was it] the nightly peanuts and raisins I ate this week? So not Weight Watchers points-friendly! So bummed." Rest assured, things are beginning to turn around. Gayle revealed on Friday she's lost 3 pounds.
The scale now reads 160.6 lbs.
"'It's going down' — to quote Kesha — 'I'm yelling timber,'" she wrote.
"October 7, 163.6 [lbs.], and now 160.6."
"Went up for a hot minute, now back on track at Weight Watchers counting the points!"
Congrats Gayle!
Now stay away from those nightly snacks.