Smith versus Foles, controversy exists.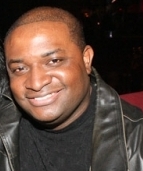 Mass Appeal Wire Reports
KANSAS CITY — There's a quarterback controversy brewing in Kansas City and it's about damn time. In Sunday's 30-14 victory over the Indianapolis Colts, Chiefs backup QB Nick Foles [16 of 22, 223 yards passing, 2 TDs] thoroughly outplayed injured starter Alex Smith [9 of 19, 127 yards passing, 1 TD] despite receiving only a handful of reps leading up to the game. Now imagine what Foles could do with a full week of practice under his belt. Kansas City Star sportswriter Vahe Gregorian wrote a commentary on Monday in defense of Smith keeping the starting job. Many disagree.
Here's the case for Foles: He has a better arm than Smith (aka Checkdown Charlie) which enables him to throw the deep ball with far more accuracy. "He has a huge arm – huge arm," said receiver Jeremy Maclin, who was a teammate of Foles in Philadelphia. "And he likes to throw the ball down the field."
Alex Smith's wife calls out weatherman who thinks Nick Foles is better. https://t.co/SN0MscP3h9 pic.twitter.com/cTHQ4P9rOV

— theScore (@theScore) October 30, 2016
Foles, 27, is also five years younger than Smith, 32, which is signifcant because, as we've witnessed in recent weeks, Smith is beginning to show his age. He's no longer bouncing back up off the turf after absorbing hits. Smith still spends too much time navigating through reads, which leads to easy sacks.
Head injuries and concussions are also starting to become major concerns with Smith. Not sure if Foles is the answer. But for the Chiefs to reach the Super Bowl, let alone win one, they're gonna need a quarterback who's capable of throwing the football more than 5 yards downfield.
Yes, there appears to be some dissension in KC and tempers are starting to flare.
Elizabeth Smith, Alex's wife, ripped local meteorologist Gary Lezak after he praised Foles on Twitter for "running the offense better." Elizabeth sent out a retaliatory tweet to Lezak that read: "Do yourself and everyone else a favor. Stick to what you know. It's embarrassing."
Smith versus Foles.
Foles versus Smith.
Who should be quarterback?
Share your thoughts below.