Curse finally gone, Cubs are champs.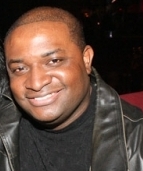 Mass Appeal Wire Reports
CLEVELAND — They squandered a 4-run lead. They committed 3 errors. And Joe Maddon did an egregious job of managing the pitching staff. But none of it matters. Because, for the first time in a 108 years, the Chicago Cubs are World Champions. Yessir, the curse has finally been exorcised. But the feat didn't come without suspense. With the score knotted 6-6 in the top of the 10th inning, Ben Zobrist smacked a clutch double down the left field line to give the Cubs the lead in a heart-pounding 8-7 victory over the Cleveland Indians in an Epic Game 7 on a rainy Wednesday night at Progressive Field.
"Chicago, it happened. We're World Champions"- @ARizzo44 on the @Cubs. #WorldSeries https://t.co/qSUGXvD7Ox

— #Game7 (@MLBONFOX) November 3, 2016
"It happened. It happened. Chicago, it happened," first baseman Anthony Rizzo said in complete amazement. "We did it. We're world champions. I tell ya, we're world champions. I can't believe it." The short-handed Indians fell behind early and never led. Yet, they still found a way to battle back.
After Indians outfielder Rajai Davis blasted a game tying 2-run homer off Cubs closer Aroldis Chapman in the bottom of the 8th inning, Cleveland Cavaliers guard LeBron James was caught on camera going bonkers in celebration. Donning a "Cleveland or Nowhere" t-shirt, James also flexed his muscles.
The score remained tied until Zobrist's heroics in the 10th.
There was a 17 minute rain delay.
Zobrist was named MVP.
Once down 3-1 in the series, the Cubs rallied to win the final 3 games.
Now they're world champs for the first time since 1908.
Congratulations Cubbies!
Somewhere Harry Cary is smiling.