Vin Diesel drops fearless trailer.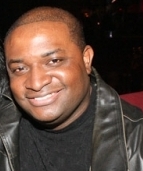 Mass Appeal Wire Reports
LOS ANGELES, Calif — "Bora Bora!" Crazed stuntman Xander Cage is back baby! Directed by D.J. Caruso and starring Vin Diesel, Paramount's "xXx: Return of Xander Cage" is scheduled to hit movie theaters on January 20, 2017. The action-packed sequel will also feature a star-studded cast led by veteran actor Samuel L. Jackson, Australian model Ruby Rose, martial arts sensation Donnie Yen and former Kansas City Chiefs tight end Tony Gonzalez. In the film, following an unfortunate incident, Cage [played by Diesel] is seemingly left for dead.
The good, the extreme, and the completely insane… this is xXx. Watch Vin Diesel in the new trailer for xXx: Return of Xander Cage. pic.twitter.com/lf20kfuKrE

— Paramount Pictures (@ParamountUK) November 1, 2016
But Cage makes a miraculous return and accepts an even tougher assignment from scarfaced employer, Augustus Gibbons [Jackson]. Diesel, 49, released the film's trailer across 70 different Facebook Live platforms. Fans will be treated to surfing acrobats and suspenseful fistfights.
Watch the trailer. Share your thoughts.