Snoop and Martha perfectly in sync.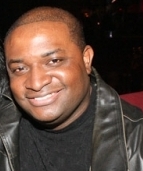 Mass Appeal Wire Reports
BEVERLY HILLS — As a self-proclaimed cannabis connoisseur, veteran rap star Snoop Dogg knows a thing or two about having the munchies. Now he's decided to put that appetizing logic to use with renowned domestic diva Martha Stewart on a new reality television show titled "Martha & Snoop's Potluck Dinner Party." Every week in front of a Beverly Hills studio audience, the juxtaposed pair will invite other celebs (Seth Rogen, Bela Thorne, Ashley Graham) on the show to help prepare gourmet meals.
The chemistry between Snoop and Martha is dope [pun intended].
Snoop Dogg & Martha Stewart's dinner party tips (yes, weed Included) https://t.co/MiMB3Xwwb0 pic.twitter.com/ypTNnxGh0Q

— billboard (@billboard) November 4, 2016
Snoop, 45, is a sucker for Martha's juicy fried chicken. Martha, 75, remains a fan of the Dogfather's musical talent. When they're not busy swapping recipes and mixing ingredients, they're usually cracking jokes about marijuana. "This show," Martha told Us Weekly, "has been really fun for me."
So, how did Martha and Snoop end up together in the kitchen?
And who on earth came up with this idea?
"Our agents were asked by VH1 if we'd be interested in combining our talents on a cooking show," Martha explained. "But we came up with the idea of a dinner party." When asked if there's any weed-smoking on set, Snoop replied: "We only smoked the meat! On the set, I'm a businessman."
Are Snoop and Martha a good fit?
Should the Dogfather lose his playa's card over this?
Share your thoughts below.