Trump tops Clinton, becomes 45th prez.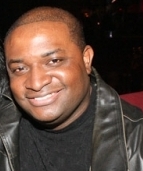 Mass Appeal Wire Reports
NEW YORK — In what will go down as the most tendentious election in U.S. history, business tycoon Donald Trump beat out Democratic hopeful Hillary Clinton to become the 45th President of the United States. "Working together we will begin the urgent task of rebuilding our nation and renewing the American Dream," said the President-elect during his victory speech early Wednesday morning at Trump Headquarters in New York. "Every single American will have the opportunity to realize his or her fullest potential. The forgotten men and women of our country will be forgotten no longer."
"You'll be so proud of your President" says @realDonaldTrump ending #USelection2016 victory speech https://t.co/nt42yHD6XR

— Sky News (@SkyNews) November 9, 2016
Amid startling allegations of sexual assault, the Republican nominee entered election day as a decided underdog. But Trump was able to string together a few unexpected victories in a series of battleground jurisdictions, most notably Pennsylvania where he secured a whopping 20 electoral votes.
It's the first time since 1988 that a GOP presidential candidate won Pennsylvania — a clear sign that Trump, 70, was largely successful in reeling in white voters outside of urban centers. With a win, Clinton would've made a little history of her own by becoming the first woman in the Oval Office.
The infamous email scandal certainly did her no favors at the voter's booth.
That said, Trump will be the first to hold office without any political or military experience.
Lots of celebs, including Whoopi Goldberg and Miley Cyrus, have vowed to leave America if Trump won.
Did voters make the right decision?
Share your thoughts below.