Miley now accepts Trump's presidency.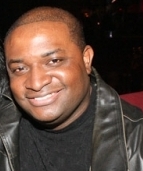 Mass Appeal Wire Reports
LOS ANGELES — When Donald Trump shocked everybody last Tuesday with his presidential victory over Hillary Clinton, pop songstress Miley Cyrus was so distraught she threatened to leave the country. She wasn't the only celebrity to contemplate relocation. Whoopi Goldberg, Amy Schumer, Samuel L. Jackson and several others also vowed to pack their bags. But, after hours of crying, Miley has decided to come to grips with Trump's triumph regardless of how painful it is. "No more crying coming from me," said the former Disney starlet in a new Instagram video. "I am accepting and hopeful, inspired and smiling. As a reaction to this shocking election, Happy Hippie and I are launching our newest campaign, #HopefulHippies."
this is literally the saddest thing ever 🙁 pic.twitter.com/euv5tdPUF4

— Miley Ray Cyrus (@mileysbae) November 9, 2016
Rather than sit around and mope, Miley established an initiative to help inspire people to make a difference in their communities. "I'm asking you to get involved in your own community and make a commitment to the issues you care about, whether it's donating, volunteering, or showing your support," Miley, 23, wrote in the caption.
"I'd like to start with the first pledge and say myself and Happy Hippie are putting education for young people at the very top of our list of priorities in honor, of course, of Hillary Clinton… If you need ideas to get you started, check out HappyHippies.org to find local opportunities near you supporting the issues we care about."
Did Miley and company overreact?
Does Trump deserve a fair chance?
Share your thoughts below.