Tyra Banks talks parenting duties.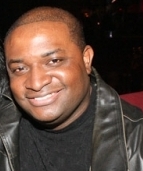 Mass Appeal Wire Reports
NEW YORK CITY — Motherhood has been awfully good to Tyra Banks, parent of 9-month-old surrogate son York. But the beauty mogul is starting to realize the older her son gets, the less time she has. "My son, as he gets older, he's getting a lot more clingy so he wants to be held a lot more and be close to Mommy a lot more, so I have to do things fast," said Tyra, 42, who's sharing parenting duties with her boyfriend, Norwegian photographer Erik Asla. "We have a five-minute TYover at Tyra Beauty and that is like my savior because I have to slap it on like it's war paint like, boom, boom, boom, boom, boom. And then pick him up or else he gets crazy and demanding Mommy's attention, so I have to go fast."
.@tyrabanks strikes a fierce pose with baby York's stroller https://t.co/goJ9JUymIu pic.twitter.com/BU0DoCE4jC

— InStyle (@InStyle) September 1, 2016
Even though York is less than one-year-old, Tyra is already planting dating tips which includes, of course, how to identify beauty in a potential partner. "I want to teach him that he doesn't need to go after chicks that are just cookie-cutter," she explains. "I want him to understand that beauty has so many different shapes and sizes and colors and features. I hope that he can appreciate beauty like his mom does, like I do — that I see beauty in things that the world doesn't necessarily tell us are beautiful."
Tyra seems to really enjoy parenthood.
Would you like to see her have a second kid?
Share your thoughts below.