Gordon must pay millions of bucks.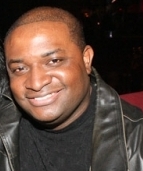 Mass Appeal Wire Reports
ATLANTA — Nick Gordon doesn't sing. He doesn't dance. And he sure as hell doesn't have $36 million. But that's what he's been ordered to pay after a judge ruled in favor of Bobbi Kristina's estate on Thursday in a wrongful death lawsuit. The late daughter of Whitney Houston was found face down in a bathtub in her residence on Jan. 31, 2015. Bobbi, 22, was pronounced dead on July 26 after spending nearly 7 months in a coma. Cocaine and alcohol were found in her system. The ruling came after Bobbi's family gave tearful testimonies.
Bobby Brown 'pleased' as Nick Gordon is ordered to pay $36 million in Bobbi Kristina's wrongful death case https://t.co/XystjsNAwh pic.twitter.com/lnpGEgg01B

— People Magazine (@people) November 18, 2016
The most powerful deposition came from Bobbi's dad, Bobby Brown, who told the court his daughter had unlimited earning potential before Gordon helped take her life. Bobbi's estate had originally sought $40 million in damages. They'll obviously have to settle for less. Gordon failed to appear in court.
As a matter of fact, he's been a no-show throughout the proceedings.
Do you agree with the judge's decision?
Will Bobbi's family receive a dime of that money?
Share your thoughts below.