The Rock enjoying long relationship.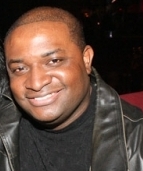 Mass Appeal Wire Reports
LOS ANGELES — Even though he has a girlfriend, Dwayne "The Rock" Johnson isn't immune to having crushes. The former WWE superstar, labeled People Magazine's Sexiest Man Alive, was recently asked to spew a list of beautiful women he's crushing on. With little hesitation, Johnson named Rachel McAdams and Jennifer Lopez before stopping himself as a precaution. "Lauren is going to kill me!" he said jokingly of his longtime girlfriend. "It's not going to get me in trouble with Lauren because that's where I'm going to stop." All jokes aside, Johnson admits he's very happy with his relationship.
Dwayne Johnson has been chosen as People's Sexiest Man Alive 2016: https://t.co/gfNmXti8it pic.twitter.com/qKn4rX5g7O

— E! News (@enews) November 15, 2016
The 44-year-old 'Moana' actor and Lauren have been together since 2007 and they have one child together, daughter Jasmine born last December. Johnson also has a daughter [15-year-old Simone] with ex-wife Dany Garcia. He has no regrets. "I've got the greatest relationship with Lauren," he said.
"I've never had this before and it's so special. She teases me about everything… Everything. Nothing is off limits in our house. And it's the beauty of it. And I tease her with everything."
Congrats DJ on being the sexiest man alive!
Share your thoughts below.