Mariah and Nick reach settlement.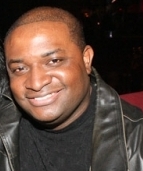 Mass Appeal Wire Reports
LOS ANGELES — Mariah Carey's vision of love has dissolved into a convoluted divorce. The 46-year-old singer struck a divorce settlement with ex-husband Nick Cannon. But funds aren't what you think. Both reported income for 2014. Turns out Mariah earned $6.3 million, and Nick reeled in a measly $2.7 million which explains why he's only required to pay $5,000 a month in child support. The $5 grand, however, must be deposited into a trust. The settlement also states Mariah and Nick must not allow twins Moroccan and Monroe to address their significant others as mom, dad, or any likeness thereof.
Nick and Mariah have finally worked it out https://t.co/GvpJG3V5wr

— XXL Magazine (@XXL) November 18, 2016
Mariah and Nick have joint custody. But the twins will continue to live with her. When Nick visits, Mariah is responsible for paying the bill for his lodging and travel. She must also give Nick, 36, the keys and title to their 2012 Ferrari. Nick recently confirmed that Brittany Bell is pregnant with his third child.
Do you agree with the settlement?
Share your thoughts below.