Loss to Jayhawks very last straw.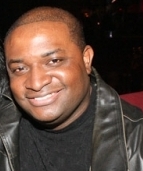 Mass Appeal Commentary
LAWRENCE — There's only a handful of African-American head coaches in NCAA Division I big revenue sports [football and basketball] which leads us to the ill-fated philosophies of Good Times' James Evans who once told his wife Florida blacks are the "last hired and first fired." Before we get started, let's give James a gold star for disseminating an unemployment theory that certainly rings loud in college athletics. Yes, it's true some blacks are indeed the last hired and first fired. On Saturday, we were reminded why.
Too many Ebony skippers, like Texas Longhorns head football coach Charlie Strong , are failing in their respective professions — making it more difficult for others. Sure, every now and then the sun will shine on a black coach's ass and he or she will savor a taste of serendipity [à la Kevin Ollie who led his alma mater — the UCONN Huskies — to an NCAA Men's Basketball Championship in 2014].
But, for the most part, it's been doom and gloom for HNICs [Head Negroes In Charge]. Remember the time Turner Gill's Kansas Jayhawks allowed 600 yards rushing and almost 800 yards of total offense in a 66-24 defeat to Georgia Tech? Well, what transpired Saturday afternoon in Lawrence is worse.
Charlie Strong is a class act. ?? pic.twitter.com/u06sf541g4

— TEXAS (@UTProbs) November 26, 2016
In Saturday's chilly matinee, with 20 fans in the stands at KU's desolate Memorial Stadium, the once mighty Longhorns suffered a comical 24-21 overtime loss to the lowly Jayhawks who, in turn, celebrated the obituary of a 19-game Big 12 losing streak.
To put things in perspective, it was Texas' first loss to KU since 1938.
The Jayhawks entered the contest with one win this season.
One.
And that was over hapless FCS outfit Rhode Island.
The debacle was also KU's first win over an FBS opponent in almost 3 years. "We just had our opportunities there," Strong said after the humiliating defeat. "Not much needed to be said." Given their lavish resources and hunky dory tradition, it's just flat out indefensible for the Longhorns to fall to KU.
Look, word on the street claims Strong is a player's coach who's highly respected inside the Longhorns' locker room. If that's true, his signees certainly let him down on Saturday. Just the fact Strong lost to Kansas warrants an expedited dismissal.
Strong, 56, is a good man.
But he and other black coaches have to perform better.
It's as simple as that.