Ellen gets medal from Mr. Obama.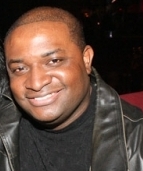 Mass Appeal Wire Reports
WASHINGTON — Lesbian talk show host Ellen DeGeneres was all tears on Tuesday after accepting the Presidential Medal of Freedom from President Barack Obama. It's the highest honor given to a civilian, which recognizes exceptional contributions to world peace, culture and other national interests. While standing next to Obama, Ellen broke down in tears as her achievements were being read by a White House moderator: "At a pivotal moment, her courage and candor helped changed the minds of millions of Americans, accelerating our nations constant drive toward equality and acceptance for all."
Pres. Obama presents award-winning comedian Ellen DeGeneres with the Presidential Medal of Freedom. https://t.co/LeDlazdy94

— ABC News (@ABC) November 22, 2016
The moderator continued, "Again and again, Ellen DeGeneres has shown us that a single individual can make the world a more fun, more open, more loving place — so long as we just keep swimming." Ellen, 58, shared a smile with Obama before he hung the medal around her neck.
Obama then gave Ellen a hug and a kiss on the cheek before allowing her to return to her seat. Other 2016 honorees included Kareem Abdul-Jabbar, Robert Redford, Lorne Michaels, Bruce Springsteen , Bill and Melinda Gates, and several others. Congrats Ellen! It's a well-deserved honor.
Share your thoughts below.