Josh Jackson goes postal on the rim.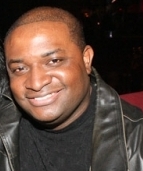 Mass Appeal Wire Reports
KANSAS CITY, Mo. — Boom Shakalaka! Kansas freshman Josh Jackson, widely regarded as being the nation's top hoops prospect, put on a slam dunk exhibition for the ages Monday night — showing why he figures to be selected No. 1 overall in the upcoming NBA Draft. Josh, who's struggled with foul trouble, enjoyed his best game of the season, scoring 22 points in 33 minutes to lead the high-flying Kansas Jayhawks to an easy 83-63 victory over UAB in the CBE Hall of Fame Classic at the Sprint Center in Kansas City.
Josh Jackson ? pic.twitter.com/KEB4H8qiAF

— Abdul Memon (@abdulamemon) November 22, 2016
The highlight of Jackson's breakout game, KU's triumph and, hell, the entire night in college athletics came on a wicked slam late in the 2nd half. "Well, I've heard Russell Westbrook say, 'I dunk the ball so hard so nobody challenges me when I go to the basket,' so that's what I'm trying to do," Jackson said.
*WARNING! Please hide all women and children prior to viewing!
Share your thoughts below.