Brady Bunch star dies in LA hospital.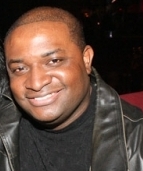 Mass Appeal Wire Reports
LOS ANGELES — Florence Henderson, known best for her starring role as matriarch Carol Brady on the hit family sitcom "The Brady Bunch," passed away on Thanksgiving. She was 82. Carol died Thursday night at Cedars-Sinai Medical Center in Los Angeles. Her manager, Kayla Pressman, said she suffered heart failure. Florence was surrounded by family and friends at bedside. "The Brady Bunch" first hit television sets in 1969.  The show [which resonated with audiences] became so popular, the entire crew needed protection.
Florence Henderson, who played one of television's most famous moms, has died from heart failure at the age of 82 https://t.co/HWtokqGOvu pic.twitter.com/9P16hMzlkw

— CNN (@CNN) November 25, 2016
"We had to have security guards with us," Florence said of the rabid attention cast members received. "Fans were hanging on our doors. We couldn't go out by ourselves. We were like the Beatles!" In addition to her work on "The Brady Bunch," Florence made frequent television appearances.
In 1962, she became the first woman to host "The Tonight Show" while entertainer Johnny Carson took his ass on vacation. She also appeared on "Hart to Hart," "Fantasy Island" and "The Love Boat."
The youngest of 10 children, Florence was born February 14, 1934.
She will be missed.