Suicide Squad has blooper surprise.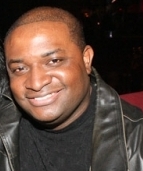 Mass Appeal Wire Reports
LOS ANGELES — There's really no point in putting lipstick on a pig. David Ayer's theatrical release of "Suicide Squad" was nothing short of anticlimactic. Heck… one moviegoer was so perturbed at the minuscule role given to the Joker, he threatened to sue Warner Bros for false advertising. But, as we revel in the holiday season, there appears to be a consolation prize available for rabid fans of the hip DC Comics series. A blooper reel from the making of "Suicide Squad" is now accessible online. The two-minute mélange is part of a digital HD bonus feature on the movie's extended cut which arrives via Blu-ray in December.
SUICIDE SQUAD Blooper Reel Released https://t.co/ui1gZAElh9 pic.twitter.com/LdRLc52QlE

— ComicBook NOW! (@ComicBookNOW) November 25, 2016
In the compilation, fans will receive a heaping helping of blunders made by Will Smith, Margot Robbie and Jai Courtney. In addition to their frolics, the extended cut features an extra 13 minutes of previously concealed footage which includes antics from Jared Leto's Joker and Margot's Harley Quinn.
Fans will also be treated to further comprehension into the backstories of supporting characters like Karen Fukuhara's Katana, Joel Kinnaman's Rick Flag and Adewale Akinnuoye-Agbaje's Killer Croc. Speaking of Margot, the 26-year-old actress is reportedly working on a Harley Quinn spin-off.
Margot is expected to produce and star in the film.
Is this a smart move?
Share your thoughts below.