Battery is still on minds of NFL fans.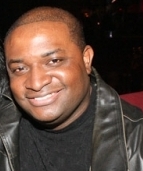 Mass Appeal Wire Reports
KANSAS CITY, Mo. — The old adage claims America is the mecca of second chances… an aphorism that's 100 percent fallacious by the way. Instead, the United States should be deemed the land of first opportunities which basically means if you screw up once, you're pretty much toast. Kansas City Chiefs rookie wide receiver Tyreek Hill is learning that unforgiving lesson the hard way. Hill, who pleaded guilty to domestic abuse by strangulation of his then-gravid girlfriend, remains under court supervision [probation] until 2018.
So far, Hill has satisfied his obligations with the justice department and, according to his baby mama, he's been the perfect gentlemen since reeling in assault charges as a member of the Oklahoma State Cowboys in 2014. The Chiefs selected Hill in the 5th round of the 2016 NFL Draft.
"He came in here with the incident, obviously, and he's handled himself in a good way," said Chiefs head coach Andy Reid. "There haven't been any issues, which has been positive, and he's had some things he's had to do for the incident and he doesn't miss anything. He does everything he's supposed to do."
But Hill's newfound comportment isn't good enough to silence critics.
NFL under fire for using photo of convicted domestic abuser Tyreek Hill as Twitter, Facebook header – @NYDailyNews https://t.co/15SF6mNQgc

— Sports&SocietyOSU (@sportssociety) December 1, 2016
After the speedy 22-year-old made history on NBC's Sunday Night Football by becoming the first player to score touchdowns via the run, catch and kick return in the same game since Gayle Sayers in 1965, the NFL rewarded Hill by making his photo the header on the league's official Twitter page.
The tendentious gesture, however, isn't sitting too well with fans who are now questioning the probity of the league. Some are threatening to boycott. "I'm confused," tweeted fan Scott Bunker. "Why are you using the picture of someone who's beaten and choked his pregnant girlfriend as your header?"
A female fan, Debi Cirasole, added: "You cannot be serious with that header! Featuring a player who pleaded guilty to punching & choking his pregnant girlfriend in 2014?!!" 
What's your take?
Did the NFL make a mistake?
Is it time for fans to forgive Hill and move on?
Share your thoughts below.