Joe McKnight shot during road rage.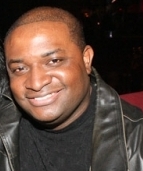 Mass Appeal Wire Reports
TERRYTOWN, La. — An eye witness recalled Ronald Gasser stood over ex-NFL player Joe McKnight and fired several shots while screaming "I told you not to fuck with me!" Jefferson Parish Sheriff Newell Normand says it's a lie. "Mr. Gasser did not stand over Mr. McKnight and fire shots into him," Normand said. "That witness account … is factually incorrect. It did not happen." McKnight, who played briefly for the Kansas City Chiefs, was shot dead Thursday afternoon around 3 p.m. following an alleged road rage incident in Terrytown, La.
mins. after Ronald Gasser murdered #JoeMcKnight in cold blood & was released with NO CHARGES! Louisiana proves that Black Lives don't Matter pic.twitter.com/ralhbcRRpK

— Sāvion (@SavionWright) December 2, 2016
According to the Jefferson Parish Sheriff's Department, Gasser fired three shots from the driver's seat of his vehicle, striking an unarmed McKnight who was standing at his passenger door. The former USC Trojans star suffered gunshot wounds to his right lung, liver and kidney.
Gasser, a 54-year-old white male, was originally taken into custody for questioning before being released early Friday morning, sparking nationwide outrage. After completing their investigation, the Sheriff's Department placed Gasser under arrest. He's being charged with manslaughter.