Kanye West has demons to fight.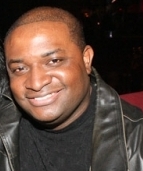 Mass Appeal Wire Reports
LOS ANGELES — Prior to his mother's controversial death, rap icon Kanye West made a name for himself as a socially conscious entertainer blessed with infinite potential. Remember Jesus Walks? However, when Donda West passed away in November 2007, Kanye's musical interests changed, he got cynical in his lyrics, and his once pedagogic messages dissolved into sporadic bouts of head-scratching babbles. November 20th marked the 9-year anniversary of Donda's funeral.
If you recall, the 58-year-old author died one day after undergoing what should have been routine medical procedures in the areas of liposuction, tummy tuck and breast reduction. Dr. Jan Adams, who performed the cosmetic surgery, denied responsibility for Donda's demise.
Kanye West and Kim Kardashian living apart after breakdown https://t.co/RJndjQK1Rg pic.twitter.com/Tm82Pf4bfT

— XXL Magazine (@XXL) December 3, 2016
Nevertheless, when Nov. 20th finally arrived, an inside source said Kanye became a nervous wreck as evidenced by his lack of sleep and decision to cancel the remainder of his concert tour. A few hours later, he suffered a neurotic breakdown which led to his hospitalization at the UCLA Medical Center.
Feelin' blue, however, is nothing new for Kanye; especially around the holidays.
Word on the street claims he struggles to cope with his mother's death every November. But this year was different. Kanye suddenly had difficulty handling stress. He accused longtime friend and business partner Jay Z of hiring hitmen to take him out. Then he uttered otherworldly things on stage.
For the first time ever, Kanye had reached his breaking point.
Today, he's on the road to recovery. But it requires him to spend time away from his wife and kids. "Kanye isn't at home with Kim [Kardashian] and the kids," said the source. "He is instead receiving outpatient care elsewhere with a medical team. Kim still seems concerned but is supportive. They don't know for how long Kanye will need outpatient care."
Do you expect a speedy recovery?
Should Kanye step away from the music scene for awhile?
Share your thoughts below.