Bragg got cleared, charge is dropped.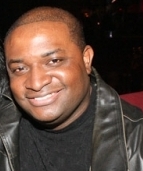 Mass Appeal Wire Reports
LAWRENCE — Kansas University forward Carlton Bragg is known for donning a million dollar smile. Unfortunately, his cute dimples are on full display… in a mugshot. Bragg, 20, pleaded not guilty Friday afternoon to one count of misdemeanor [domestic] battery after he allegedly punched his girlfriend [who's a KU student] before shoving her on a flight of stairs. The 6'10" sophomore was arrested early Friday morning. He remained in police custody until making a court appearance via video from the Douglas County Jail.
The alleged victim, 19-year-old Saleeha Soofi, was also arrested. The charge against Bragg was later dropped after a video surfaced that showed he acted in self defense.
According to Bragg's attorney, Hatem Chahine, the altercation started at the Delta Upsilon fraternity house when a drunken Soofi accused Bragg of "sleeping with her best friend." After an argument ensued, things got physical. "As Mr. Bragg began to explain his side of the situation, Ms. Soofi began yelling … and struck Mr. Bragg with an open palm on the right side of the face," Chahine wrote in a court filing. Soofi then "continued to yell and hit" Bragg, who made attempts to block her hands after getting slapped roughly eight times.
After getting hit,  Bragg "forcefully shoves her away from him causing the female to fall backwards up the ascending stairs behind her." Now Soopi is being charged with one count of battery.
Battery charge against Kansas's Carlton Bragg Jr. dismissed, girlfriend to be charged instead https://t.co/OuKjUNkTJk pic.twitter.com/AvPY9cPMWo

— Deadspin (@Deadspin) December 14, 2016
Bragg expressed relief. "This has been a difficult and humiliating experience for me, and I'm glad it's over," he said. "I appreciate the authorities taking the time to get this right. I also appreciate the support of my teammates and coaches, and I'm glad I can put this behind me and move forward."
According to court docs, police were called to the 1000 block of Emery Road around 1:00 a.m. The caller said "her boyfriend had struck her and pushed her down stairs during an argument." Bragg, considered a first round lock in the upcoming NBA Draft, was suspended from the basketball team.
Many thought he would declare last season.
Bragg has been reinstated to the team.
Share your thoughts below.