Cedric hopes to save CBS image.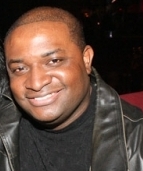 Mass Appeal Wire Reports
LOS ANGELES — Amid heightened criticism for its general lack of heterogeneity, CBS has decided to go black. Network officials are taking a page from Fox Television with the multicamera comedy "Tony Take the Wheel" starring funnymen Cedric the Entertainer and Spike Feresten. The slapstick sitcom explores the kinship between a pair of juxtaposed brothers whose family dynamic is put to the test when one sibling hires his teenage nephew to work at his custom automobile shop.
Cedric the Entertainer to Star in CBS Comedy Series 'Tony Take the Wheel' https://t.co/72l1RNh52O via @lovebscott

— B. Scott (@lovebscott) December 8, 2016
Both Cedric and Feresten will serve as co-writers and executive producers along with Eric Tannenbaum, Kim Tannenbaum, Eric Rhone and John Stevens. "Tony Take the Wheel" marks Cedric's first scripted comedy since last year's cancellation of his TV Land show "The Soul Man."
The Viacom-owned network deemed the show expendable during its shift to appeal to younger viewers. As previously mentioned, CBS officials are catching hell over the station's dearth of diversity while featuring a plethora of white stars such as Kevin James, Matt LeBlanc and Joel McHale.
Conversely, Fox is home to several diverse programs.
Most notably Empire, Lethal Weapon, Rosewood and Pitch.
Share your thoughts below.