Vin Diesel turns traitor on family.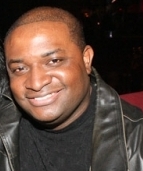 Mass Appeal Wire Reports
LOS ANGELES — Has the moniker Dominic Toretto become synonymous with Benedict Arnold? Can you believe Vin Diesel has turned traitor on his own family? That's apparently the case in the blockbusting crimefighting film "The Fate of the Furious." Directed by F. Gary Gray, the latest installment of the Fast & Furious series is scheduled to hit movie theaters April 14, 2017. The trailer was recently released and moviegoers can expect to witness a plethora of high speed auto chases and fatal explosions. When viewing the trailer, Torreto [Diesel] appears to betray his clan who, in return, are offered remuneration to help bring him down.
We just wrapped our incredible #F8 takeover in Times Square and NOW its time unleash THE FATE OF THE FURIOUS trailer on the world. Enjoy… pic.twitter.com/gJjteGKqYz

— Dwayne Johnson (@TheRock) December 12, 2016
Joining the manhunt are Diplomatic Security agent Luke Hobbs [Dwayne Johnson] and international crime lord Deckard Shaw [Jason Statham]. Both Hobbs and Shaw are incarcerated in the same penitentiary when Mr. Nobody [Kurt Russell] shows up with an offer they can't refuse.
Watch the trailer.
Share your thoughts.