Trump host celebs, critics are furious.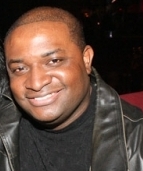 Mass Appeal Wire Reports
NEW YORK — Donald Trump and Barack Obama have at least one thing in common: they love celebrities. The President-elect rolled out the red carpet in Trump Tower on Tuesday for hip hop artist Kanye West, reality TV star Omarosa Manigault, renowned billionaire Bill Gates and football legends Jim Brown and Ray Lewis. Trump is catching hell from critics who are asking why he continues to make time for entertainers while skipping out on his daily presidential briefings on key intelligence matters.
Ray Lewis & Jim Brown discuss meeting w/ Donald Trump about economic development in urban communities. pic.twitter.com/aDIRpByAv9

— NFL Update (@MySportsUpdate) December 13, 2016
Trump's meeting with Kanye caught everybody off guard. A few days ago, the blonde rapper was hospitalized for psychiatric reasons. Now he's giving advice to Trump despite the fact he didn't vote for him. "I wanted to meet with Trump today to discuss multicultural issues," Kanye, 39, wrote on Twitter.
"These issues included bullying, supporting teachers, modernizing curriculums, and violence in Chicago. I feel it is important to have a direct line of communication with our future President if we truly want change." Hmm… if Obama [ex-Illinois Senator] couldn't fix Chicago, what makes Kanye think Trump can?
Anyway, Kanye was able to meet with Trump after Secret Service said he's not a threat.
Brown and Lewis were also there to discuss black issues.
Share your thoughts below.