Ex-Falcons player has public orgasm.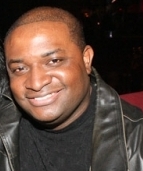 Mass Appeal Wire Reports
ATLANTA, Ga. — Former NFL star Jamal Anderson couldn't wait. Rather than go home to handle his business behind closed doors, the ex-Atlanta Falcons runningback walked into a QuikTrip and gave himself a QuikOrgasm… in public view. Lucky for him, he won't face charges. The lewd incident went down around 2 a.m. Wednesday morning. That's when a male clerk called 911 to report a man exposed his penis before masturbating inside the Atlanta convenience store. The suspect was later identified as Anderson, who was visibly under the influence.
Report: Ex-Falcon Jamal Anderson pulled his dick out at convenience store https://t.co/wa9Gr67nYL pic.twitter.com/jgbXxER7EO

— Deadspin (@Deadspin) December 15, 2016
Anderson, 44, eluded arrest after the clerk decided against pressing charges. Police did, however, issue a warning for trespassing which means if Anderson returns to QuikTrip, he will be arrested. "There was nothing out of the ordinary, outside of him masturbating in the store," said Suwanee police Captain Shane Edmisten. Anderson played 8 seasons in the NFL, each one with the Falcons.
Since leaving the league in 2001, he's had multiple run-ins with law enforcement which includes a 5-day stay in jail earlier this year for driving under the influence and a drug bust in 2009. Anderson is one of dozens of former players suing the NFL for its mishandling of concussions.
What's wrong with Anderson?
Is it drugs? Brain damage perhaps?
Share your thoughts below.