Craig Sager dead after cancer fight.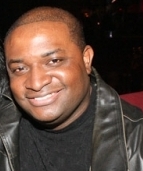 Mass Appeal Wire Reports
ATLANTA — Longtime Turner broadcaster Craig Sager, the NBA sideline reporter known for his scintillating suits, has moved on to that great big television studio in the sky. He's dead at age 65. Sager has battled acute mveloid leukemia since he was first diagnosed in 2014. After receiving multiple bone marrow transplants and several rounds of chemotherapy, Sager returned to the sideline in March 2015. He was admitted into the hospital about a month ago. "Craig Sager was a beloved member of the Turner family for more than three decades and he has been a true inspiration to all of us," said Turner president David Levy in a statement. "There will never be another Craig Sager."
"Craig Sager, a low-volume pro in the loud clothes."

Condolences to the Sager family and our friends at Turner Sports. #SagerStrong pic.twitter.com/GQj1Rk5KSw

— SportsCenter (@SportsCenter) December 15, 2016
"His incredible talent, tireless work ethic and commitment to his craft took him all over the world covering sports. While he will be remembered fondly for his colorful attire and the TNT sideline interviews he conducted with NBA coaches and players, it's the determination, grace and will to live he displayed during his battle with cancer that will be his lasting impact. Our thoughts and prayers are with Craig's wife, Stacy, and the entire Sager family during this difficult time. We will forever be Sager Strong."
Sager spent 26 seasons as a sideline reporter for Turner Sports.
Share your thoughts below.