Joe Mixon video finally released.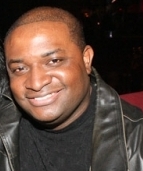 Blog King, Mass Appeal
NORMAN — The graphic video of Oklahoma Sooners halfback Joe Mixon punching a female student in 2014 has been released and it's gone mad viral [WARNING: Viewer Discretion Advised]. The footage shows victim Amelia Molitor sitting at a table inside Pickleman's sandwich shop when Mixon walks up. After they exchange words, Molitor shoves Mixon in the chest and he responds by knocking her out with a nasty right hook [à la Ray Rice]. As Molitor lays motionless on the floor, Mixon storms out the front door.
Here is Joe Mixon punching a woman. Hope it was worth the Ws, OU. https://t.co/snveBtubg1 pic.twitter.com/Sarv9FKdnQ

— Pistols Firing (@pistolsguy) December 16, 2016
Mixon, who's being sued by Molitor, was forced to release the footage. The Oklahoma Supreme Court ruled that the video must become public record. "Mr. Mixon asked us to once again say he is sorry for the way he reacted that night," said Mixon's attorney Blake Johnson in a statement.
"He has apologized publicly to Ms. Molitor, her friends, his family, teammates and the University. He hopes that his voluntary release of these recordings will help put this matter to rest."
Does Mixon deserve jail time?
Was Molitor equally at fault?
Watch the video and judge for yourself.