Star has immense musical potential.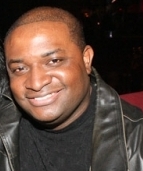 Mass Appeal Wire Reports
LOS ANGELES — In case you didn't know, Empire's television ratings are crumbling a bit. But, if everything goes as planned, Lee Daniels' new musical drama "Star" will be just as big [or perhaps even bigger]. The pilot, which aired Wednesday night, Dec 14th, got things off to a solid start — pulling in a highly respectable 2.2 rating in the advertiser-coveted 18-49 demographic and 6.73 million total viewers. Like Empire, Star illuminates the cut-throat aspect of the music business as three young ladies [played by Jude Demorest, Ryan Destiny and Brittany O'Grady] look to make it big while running away from their skeleton-filled closets.
Your next TV addiction has arrived. Catch up on #STAR and watch the special premiere now: https://t.co/D8LDqq7bp0 pic.twitter.com/EtyrmSGkNi

— STAR (@STAR) December 16, 2016
A hardened product of the foster care system, lead character Star [Demorest] rescues her sister Simone [O'Grady] from a rapist by stabbing him in the back. Shortly after, Star hooks up with her Instagram bestie Alexandria [Destiny] and together, they travel to Atlanta with hopes of achieving instant stardom.
The emotionally-charged series features a prominent cast of Grammy, Emmy and Golden Globe winners like Queen Latifah, Lenny Kravitz and Benjamin Bratt. Empire stars Terrence Howard and Naomi Campbell will also make special appearances. Speaking of Latifah, she's once again portraying the referee owner of a beauty salon and it's really getting old.
If you recall, Latifah played a similar role in "Barbershop 2" and "Beauty Shop."
Nevertheless, Star returns with a second episode Jan. 4th on Fox.
Share your thoughts below.