Santa Cam hosts 'shopping' spree.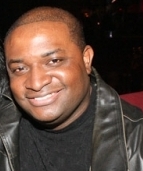 Mass Appeal Wire Reports
CHARLOTTE – Dashing through the snow in an… SUV? For the third consecutive holiday season, Carolina Panthers quarterback Cam Newton is playin' the role of Santa Claus and he's gotten pretty good at it. Donning his famous Christmas garb, the reigning league MVP spent several hours delivering gifts to kids and families in Charlotte, North Carolina on Tuesday — making four stops in all. Cam's sleigh, by the way, was a caravan of seven SUVs that were accompanied by a Food Lion Truck and a police motorcade.
"Growing up in Atlanta, people who I idolized, they wasn't just strolling down my side of town so I wanted to give back to my community as much as possible," Cam said during an interview. "You don't know how great it feels for me to go back to my hometown or to go around Charlotte, that just makes my day."
Cam Newton aka "Santa Cam" showed up in this fit to do charity work in Charlotte https://t.co/I6JSEIjuzE pic.twitter.com/LlCKQvVnuQ

— Complex Sports (@ComplexSports) December 14, 2016
Cam, 27, stopped by the Barringer Academic Center first to give away backpacks filled with Christmas treats in addition to a check for $30,000 to help fund the school's backpack program. His second stop was the Silver Mount Emergency Food Pantry where he gave away supplies while singing Christmas carols.
Cam's third stop was the Bethlehem Center where he gave away more toys and supplies before joining the kids in an exciting game of "Seven Up." His fourth and final stop was at McCormick and Schmick's where he gave families $500 gift cards to use at Food Lion.
Cam also gave the kids $200 gift cards to Dick's Sporting Goods.
Merry Christmas Cam!
You rock!