Jim Carrey says STDs irrelevant.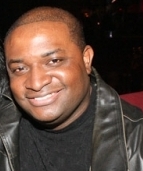 Mass Appeal Wire Reports
HOLLYWOOD — The angry mother of Jim Carrey's late girlfriend, Cathriona White, is now accusing him of passing STDs to her daughter in what has turned out to be a nasty wrongful death lawsuit. White, 30, commited suicide last year. She was found dead inside her home on Sept. 28, 2015 from a drug overdose. Carrey called the STD allegations "irrelevant" and he's asking the court to dismiss all claims made by Brigid Sweetman, White's mom.
Jim Carrey challenges the mother of his late girlfriend Cathriona White over wrongful death lawsuit: https://t.co/wpoSPkwb26 pic.twitter.com/fUGMeWvccW

— E! News (@enews) December 21, 2016
Carrey's lawyer, Todd Eagan, was quick to point out that White wrote positive things about his client in two of her suicide notes. According to court docs: "From the two suicide notes, it is indisputable that White looked to Carrey as the person she loved and trusted most."
Sweetman's lawyer, however, is arguing that Carrey should pay for passing STDs and supplying the drugs that ultimately killed White. "Jim Carrey has admitted he gave Ms. White multiple sexually transmitted diseases and purposely lied to her," Sweetman's lawyer wrote in a statement.
Do you think Carrey is responsible for White's death?
Share your thoughts below.