Porsha says she didn't leak video.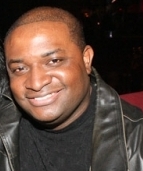 Mass Appeal Wire Reports
ATLANTA — Porsha Williams and Kordell Stewart are mercifully divorced. But their drama continues. Porsha says Kordell is dead wrong for accusing her of pilfering and releasing a nude video featuring the former NFL star movin' his rumpshaker in front of the camera. Porsha, who stars on Bravo's 'Real Housewives of Atlanta,' claims she had nothing to do with the dissemination. As far as she's concerned, the entire ordeal reeks of a publicity stunt. "This is obviously a publicity stunt that Kordell and maybe one of his partners in crime came up with," she said.
EXCLUSIVE Porsha Williams says Kordell Stewart is DEAD WRONG for insinuating she had anything to do with the… https://t.co/7qGe5KFiW6

— NoChill (@NoChillMonitor) December 23, 2016
"The truth is I have not spoken with Kordell Stewart since the day I signed our divorce decree. I have nothing to do with Kordell 'TOOTING' his derrière to the camera for the world to see." So, if it wasn't her, who did it? And why? Hopefully, we'll find out soon. Inquiring minds wanna know.
Nevertheless, Porsha made it clear she has far more important things to do than circulate filth. "I would suggest Kordell find another hobby and wish him a very Happy New Year," she said.
Do you think Porsha did it?
Share your thoughts below.