T.I. and Tiny split, divorce imminent.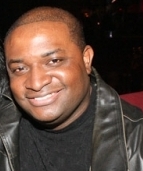 Mass Appeal Wire Reports
ATLANTA — After six tempestuous years of holy matrimony, rapper T.I. and wife Tiny are finally calling it quits. The once unflappable R&B pair are getting a divorce. Word on the street claims Tiny, 41, is sick and tired of her husband taking her 'for granted' and that's why she filed first. Tiny is seeking primary custody of the couple's three children — Clifford, 12, Major Philant, 8, and young Diana — but she's open to a joint arrangement. According to court docs, Tiny revealed that their "marriage is irretrievably broken with no hope of reconciliation."
An inside source said: "Tiny is no Mother Theresa, but she dealt with T.I.'s crap for way too long. She stayed longer because of the five kids, but T.I. took her for granted and just thought she would always be there and she didn't want to be stuck in that rut forever."
.@TinyMajorMama has reportedly filed for divorce from @Tip https://t.co/03q2R4865m

— BET (@BET) December 28, 2016
T.I., 36, is reportedly still upset over a photograph that surfaced of Tiny and boxing great Floyd Mayweather Jr. getting close and personal at Mariah Carey's Halloween party a couple months ago. The couple did, however, spend the Christmas holiday together as a family.
Is it really over?
Any chance T.I. and Tiny reconcile?
Share your thoughts below.