Suicidal mother suffocates child.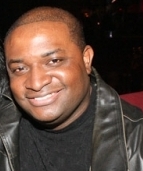 Mass Appeal Wire Reports
GLEN ROCK, Pa. — The pathetic state of American parenting continues. Law enforcement officials in Pennsylvania believe Sheri Shermeyer posted a suicide note on Facebook to tell her husband he doesn't "deserve to have a son" before suffocating her 1-year-old child and shooting herself dead. Shermeyer, 40, and her son were found inside their residence Monday afternoon. Shermeyer's friend saw the deadly post on Facebook and alertly called 911. But it was too late. "I'm confused, just torn down, hardly ever go out in public anymore, don't socialize with people, I've become a hermit," Shermeyer wrote on Facebook.
'I'm tired of crying' Sheri Shermeyer suffocates baby son then shoots self dead https://t.co/zrS809i1RM #suicide #depression

— Scallywagandvagabond (@ScallywagNYC) December 27, 2016
"I feel that the ONLY thing I have to live for is this little guy asleep in my arms right now, John. He is the only reason why I haven't blown my head off right now. And even now, all I can think about is leaving this world. Putting a gun in my mouth and leaving. Which is what is going to happen."
The son recently celebrated his first birthday.
Share your thoughts below.