Mother of two kids dies on Facebook.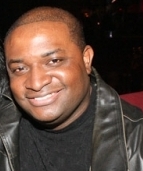 Mass Appeal Wire Reports
LITTLE ROCK, Ark. — Keiana Herndon died on Wednesday and thousands of people witnessed her demise firsthand… on Facebook Live. Keiana, 26, was live-streaming a video from a friend's home. The footage shows her singing and showing off the youngest of her two children when she suddenly collapses and the phone falls out of her hand. She died shortly after. Keiana's dad, Richard Herndon, couldn't stand to watch the video. But her uncle, Jeffrey Herndon, did. He said he heard his niece struggling to catch her breath as her 1-year-old son screamed in the background.
As Keiana died, her audience increased.
Camden mother, Keiana Herndon, dies during her Facebook live. Her family shares some of her last moments with me https://t.co/lZGT1ri8nW pic.twitter.com/3YBwidSNUi

— Jonathan Rozelle (@JonathanRozelle) December 31, 2016
"The views went from two or three to too many for it to be such a tragic live shot," Jeffrey said. There's obviously no way to prepare for something as tragic as this. Richard said losing his daughter is the most difficult thing he's ever dealt with. "For her to leave two kids so young, so early is…," he said.
"I don't know how to deal with it."
Is it time to put an end to Facebook Live?
Share your thoughts below.