'16 and Pregnant' star had demons.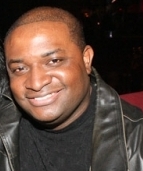 Mass Appeal Wire Reports
LOS ANGELES — Had it not been for MTV, "16 and Pregnant" star Valerie Fairman would still be alive — this according to her adoptive mother, Janice Fairman. Valerie, 23, died from a heroin overdose on Dec. 22, 2016. She was mother to 7-year-old Nevaeh. The instant fame that comes with being a reality TV star was apparently too much for Valerie to handle. "She was a gorgeous girl and it all went to her head," said a tearful Janice in a recent interview. "She thought she could pretty much do whatever she liked after the show. She was determined to get everything she wanted. I wish she had never been on TV. It played a big part in her death. I think it messed her up big time. When we tried to put our foot down, that's when she left home. I don't think there is anything more we could have done to help her."
16 and Pregnant star #ValerieFairman dies at 23 https://t.co/3tSVa8rvQA pic.twitter.com/wwBh9obW00

— VH1 (@VH1) December 22, 2016
Janice certainly understands what it feels like to be addicted to narcotics. She had to overcome her own struggles. "I took [Valerie] to a methadone clinic a few times. But you have to want to get off drugs," Janice said. "Valerie went through everything I went through. I was brought up in the middle of the country and I wanted some excitement so I would run off to Coatesville, which is like the big town around here. It was the same with her. She told me how much she looked up to me and I was an inspiration to her because I had managed to get clean."
Do you agree with Janice?
Would Valerie still be alive had it not been for reality TV?
Share your thoughts below.