Rousey fails again, Nunes keeps belt.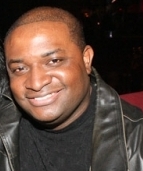 Mass Appeal Wire Reports
LAS VEGAS — It's probably time for Ronda Rousey to hang up the gloves and start thinking about life after mixed martial arts. Because, right now, her stock is plummeting at an Enron-esque rate. During Friday night's highly anticipated UFC 207 event at T-Mobile Arena in Las Vegas, Rousey (12-2) suffered her second consecutive ass whuppin' — this time losing to Brazilian star Amanda Nunes (14-4) via TKO in 48 seconds. If you stepped away from the TV to grab a beer, you probably missed the third quickest knockout in women's UFC bantamweight history.
Ronda Rousey gets TKO'd ??? pic.twitter.com/gQcK2Ex8s9

— Zillionaires (@ZiIlionaires) December 31, 2016
"I'm the champion," Nunes told UFC commentator Joe Rogan after winning the 135-pound championship. "I stop everybody like that, when I asked for this fight, I prepared my mind, my spirit, my body for this moment. Nobody is going to take this belt away from me. 
"I trained for this girl since my first fight in UFC, I proved to everybody I'm the best on the planet. Now [Rousey's] going to retire and do movies she's already got a lot of money. Forget about f—in Ronda Rousey. I'm the real champion!"
Is it time for Rousey to call it quits?
Share your thoughts below.