Fans attack Wade over wacky outfit.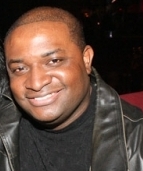 Mass Appeal Wire Reports
CHICAGO — It's certainly not rare to see partygoers bring in the New Year donning some of their most conspicuous attire. But Dwyane Wade's outfit took the cake. The fashionable Chicago Bulls star, who once appeared on the cover of GQ, tweeted out a photo of himself on New Year's Eve wearing a black and white mink overcoat, a black knit scully, black pants with a pair of black shoes to match. The ensemble appears to be half ostrich, half wolf. The pic contains the caption: "2017 here I come."
2017 here I come!!!! pic.twitter.com/S5RYcbUtou

— DWade (@DwyaneWade) December 31, 2016
Wade's wife, actress Gabrielle Union, was apparently too busy settling her lawsuit against BET to care. Wade's followers, nevertheless, showed no mercy when reacting on Twitter. One fan tweeted, "all that $ and no mirrors in your house?" Another fan begged him, tweeting: "Buddy…don't do this."
It should be noted Wade left Wednesday night's win over the Brooklyn Nets with a migraine so severe he couldn't see. Hmm… loss of vision. That would certainly explain his wardrobe decision, right?
Are you a fan of Wade's kooky outfit?
Share your thoughts below.