Barack Obama bids farewell on Twitter.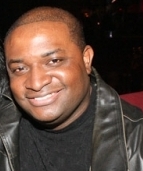 Mass Appeal Wire Reports
WASHINGTON — As President Barack Obama's tenure comes to a close, the Commander-in-Chief felt the need to log into his social media account on New Year's Day to bid an emotional farewell to Americans while reflecting on his eight up-and-down years in the White House as the HNIC [head negro in charge]. Obama, the nation's first African-American president, lauded his many accomplishments in the areas of employment growth, universal health care, civil rights and military legislation.
Obama Boasts About 8 Years of 'Remarkable Progress' in New Year's Day Tweet-storm https://t.co/Jq8fVDnQja #BarackObama #tweet

— Washington Star News (@Wash_Star_News) January 2, 2017
"As we look ahead to the future, I wanted to take a moment to look back on the remarkable progress that you made possible these past 8 years," Obama, 55, wrote on Twitter. "It's been the privilege of my life to serve as your President. I look forward to standing with you as a citizen. Happy New Year everybody."
Perhaps to not be outdone, President-elect Donald Trump sent out a New Year's tweet of his own that reads: "TO ALL AMERICANS-#HappyNewYear & many blessings to you all! Looking forward to a wonderful & prosperous 2017 as we work together to #MAGA [Make America Great Again]."
Will you miss Obama?
Do you think Trump will do a better job?
Share your thoughts below.