Kim Burrell not allowed on Ellen.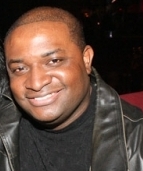 Mass Appeal Wire Reports
LOS ANGELES — Janelle Monáe and Pharrell Williams, integral parts of the new film "Hidden Figures," appeared on "The Ellen Show" on Thursday. But Gospel singer Kim Burrell, who was scheduled to perform the soundtrack song "I See a Victory" with Williams, wasn't allowed to participate after a video surfaced showing her delivering a sermon where she labels homosexuality "perverted." Lesbian host Ellen DeGeneres sent out a tweet on Tuesday to let fans know Burrell wouldn't be appearing. She didn't need to provide an explanation.
"I came to tell you about sin," Burrell said in a recent sermon to members of Houston's Love and Liberty Fellowship Church where she serves as a pastor. "That perverted homosexual spirit, and the spirit of delusion and confusion, it has deceived many men and women."
Janelle Monáe Says Kim Burrell Dropped From Pharrell "Ellen" Performance for Homophobic Comments https://t.co/W99NS6Ksvn

— SQUATTER THE ANT (@squatterant) January 3, 2017
Both Williams and Monáe are opponents of homophobia. "I condemn hate speech of any kind," Williams wrote on Instagram. "There is no room in this world for any kind of prejudice. My greatest hope is for inclusion and love for all humanity in 2017 and beyond."
Monáe attached a comment to Williams' statement in support of gays. "I unequivocally repudiate ANY AND ALL hateful comments against the LGBTQ community," she wrote. "Actually I'm tired of that label. We all belong to the same community, a shared community called humanity."
"And today and tomorrow and the next day I will continue to stand with other like-minded people who condemn any and all statements and actions that would seek to deny the basic humanity of our fellow brothers and sisters."
Burrell believes homosexuals can't be Christians.
Do you agree or disagree?
Share you thoughts below.