J.R. Smith's wife gave early birth.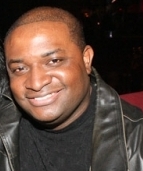 Mass Appeal Wire Reports
CLEVELAND — How's this for premature? Cleveland Cavaliers guard J.R. Smith and his wife Jewel Harris have gone through hell and back the past few days and the chaotic trek has everything to do with maternal complications. In a video recently posted to Uninterrupted, the couple announced Jewel gave birth to their third daughter five months early, and get this… the baby came out weighing one pound. "We've got very important news," J.R. said at the beginning of the video.  "Hi, everybody," Jewel continued. "We decided to share with the world what's been going on with our family the past five days. We know a lot of you guys congratulated us on the expectancy of our little baby girl, but we had her five months early."
"She's five days old today and her name is Dakota and she weighs one pound."
J.R. Smith and his wife Jewel ask for prayers after sharing that their baby girl was born 5 months early https://t.co/3yXhyI8vXC pic.twitter.com/uUPLhfFcF5

— For The Win (@ForTheWin) January 7, 2017
If you recall, J.R. and Jewel revealed they were expecting on Uninterrupted last October. Four months later, little Dakota has arrived. "We know we're not the only family going through this, who has been through this, and who will ever go through it," Jewel said. "That's why we decided to share what we're going through with you guys. Please keep us in your prayers and we'll do the same for everyone else."
Do you have any experiences with premature labor?
Share your thoughts below.