Mugshot star now filthy rich model.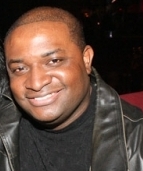 Mass Appeal Wire Reports
LOS ANGELES — Who says crime doesn't pay? Fellas… the next time you get arrested, be sure to look your best when taking a mugshot. Hunky ex-con Jeremy Meeks (AKA Dreamy McMugshot) has gone from concocting license plates to driving a Maserati, thanks to his handsome mugshot that has earned him a lucrative modeling contract and more. In addition to the aforementioned Italian ride, Jeremy is now the proud owner of a ginormous mansion and he rakes in a million dollar salary.
Hot mugshot felon Jeremy Meeks celebrates the holidays in his new mansion https://t.co/xfeBIjoee2

— Daily Mail US (@DailyMail) January 2, 2017
The 32-year-old model also has a wife and three kids. Not bad for a guy who served time for a myriad of criminal offenses. For instance… when Jeremy got busted in 2014, law enforcement officials confiscated a quartet of firearms: a replica M4, a bolt-action rifle, a handgun and a pump-action shotgun.
The ladies, however, couldn't care less about Jeremy's felonious past. When his mugshot went viral a couple years ago, the image reeled in more than 22,000 likes on Facebook. "Oh my goodness, he's more attractive than half of the Calvin Klein models I've seen," wrote an awestruck female user.
"Too bad he's chosen that lifestyle — so much potential with those looks," wrote another.
Love him or hate him, Jeremy has turned his life around.
And his success is tied to a fervent life of crime.
Maybe nice guys do finish last, huh?
Share your thoughts below.