Serena engaged, sparking outrage.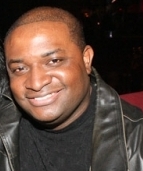 Mass Appeal Wire Reports
LOS ANGELES — Serena Williams is gettin' hitched… and she has a shiny new rock to prove it. The 35-year-old tennis star and Reddit co-founder Alexis Ohanian got engaged last week. But we're just now getting a visual of the massive diamond engagement ring he slid on her finger. Serena posted a pic of the rock on Thursday and you almost need a pair of shades to see it.  Ohanian bought his bride-to-be some serious bling. Speaking of shade… Serena, who's black, continues to take heat on social media for her decision to marry a white man. Disgruntled follower B Austin Anderson posted a nasty message on Facebook.
Serena Williams Reveals Massive Engagement Ring https://t.co/clsMVorM2P

— TMZ (@TMZ) January 6, 2017
"Noooooo #SerenaWilliams…how could you?," Anderson wrote. "How could she do this to us? to black people? to War Room Sports?… How could she do this to me? 2016 got her… Trump Wins, White Supremacists in the White House. They merking us with impunity…Serena marrying one of them…yo how? How? HOW? #MakingAmericaGreatAgain."
Another fan, Erick Rice, tweeted: "What's 'Proud' about our sister marrying the enemy? Really?"
Do you have an issue with Serena marrying outside her race?
Share your thoughts below.